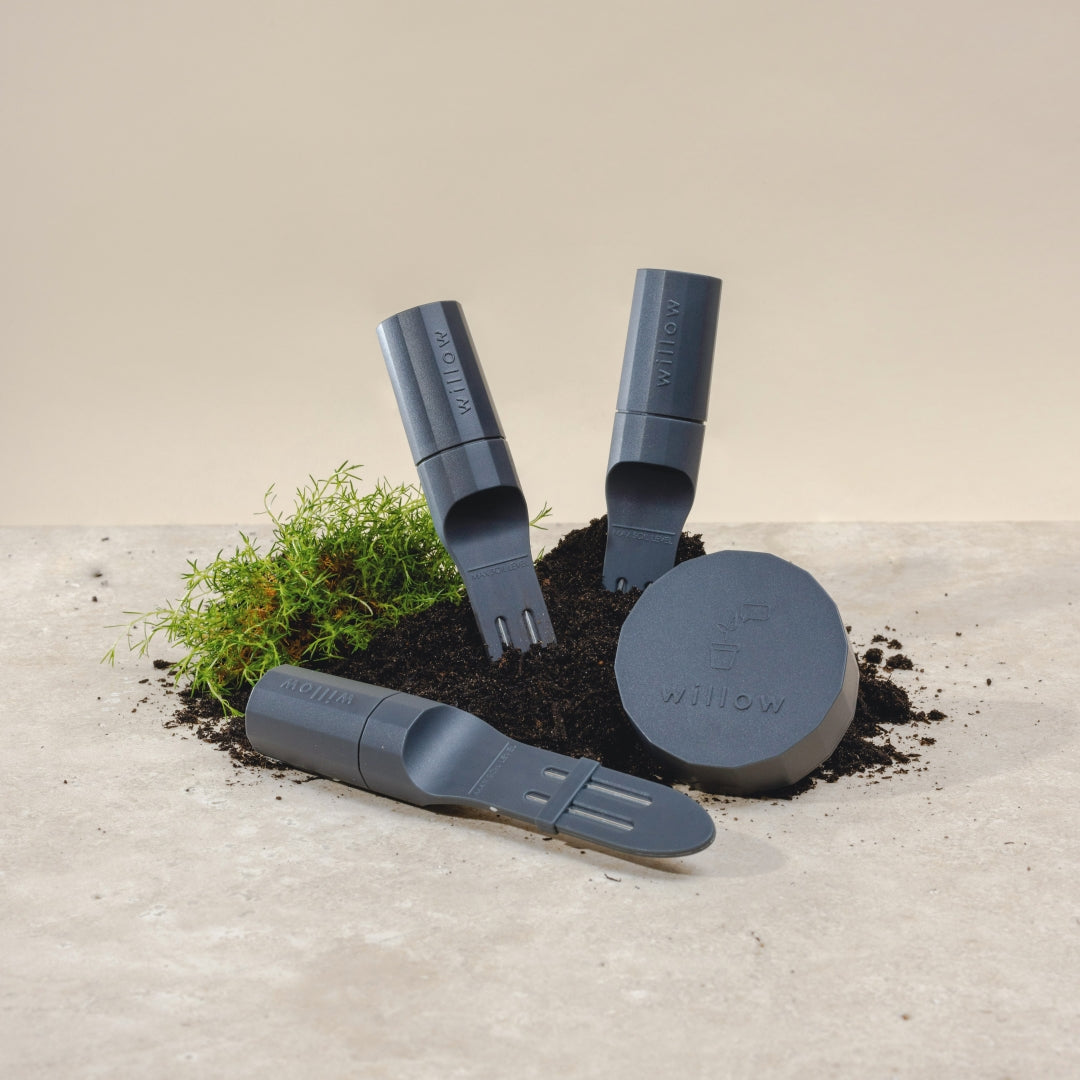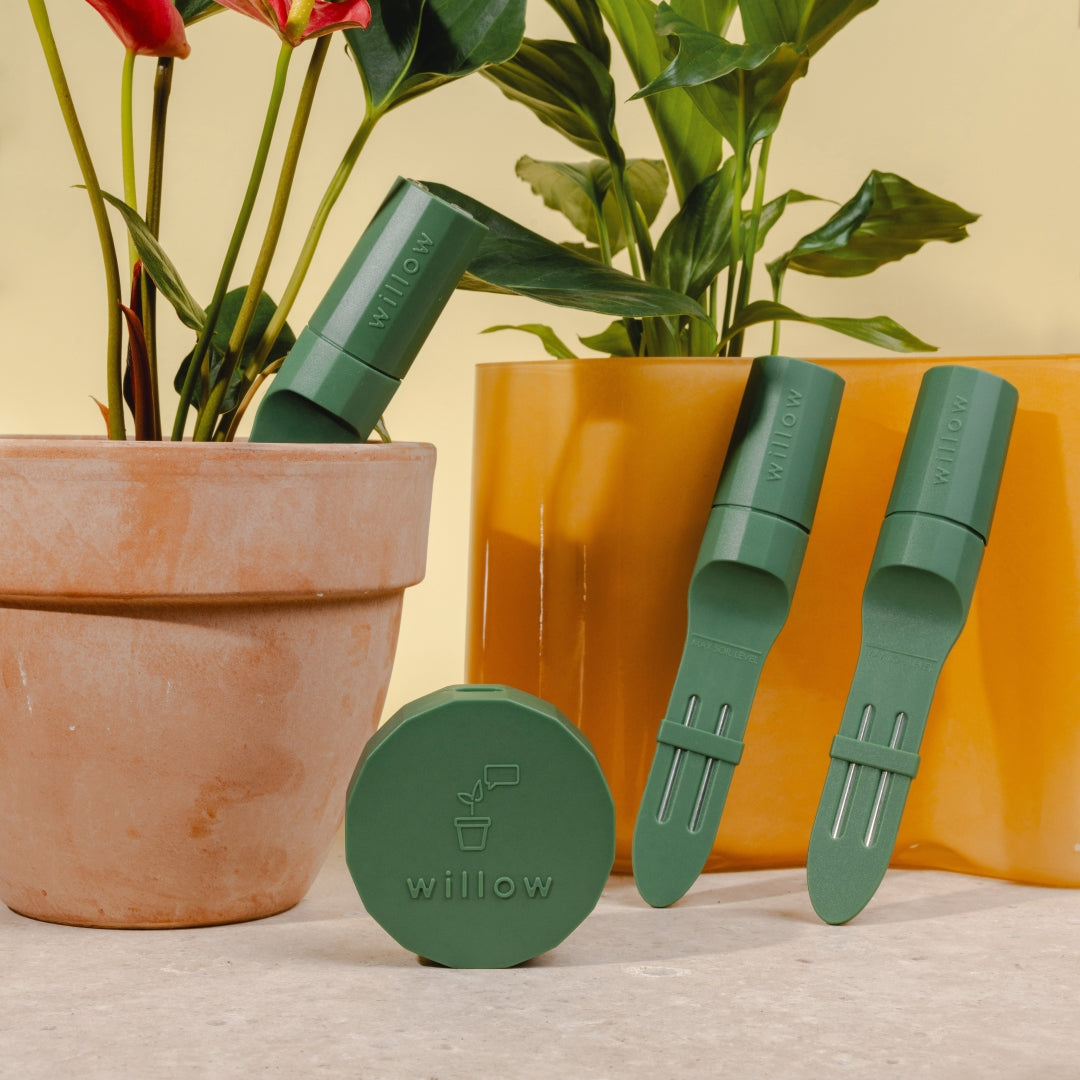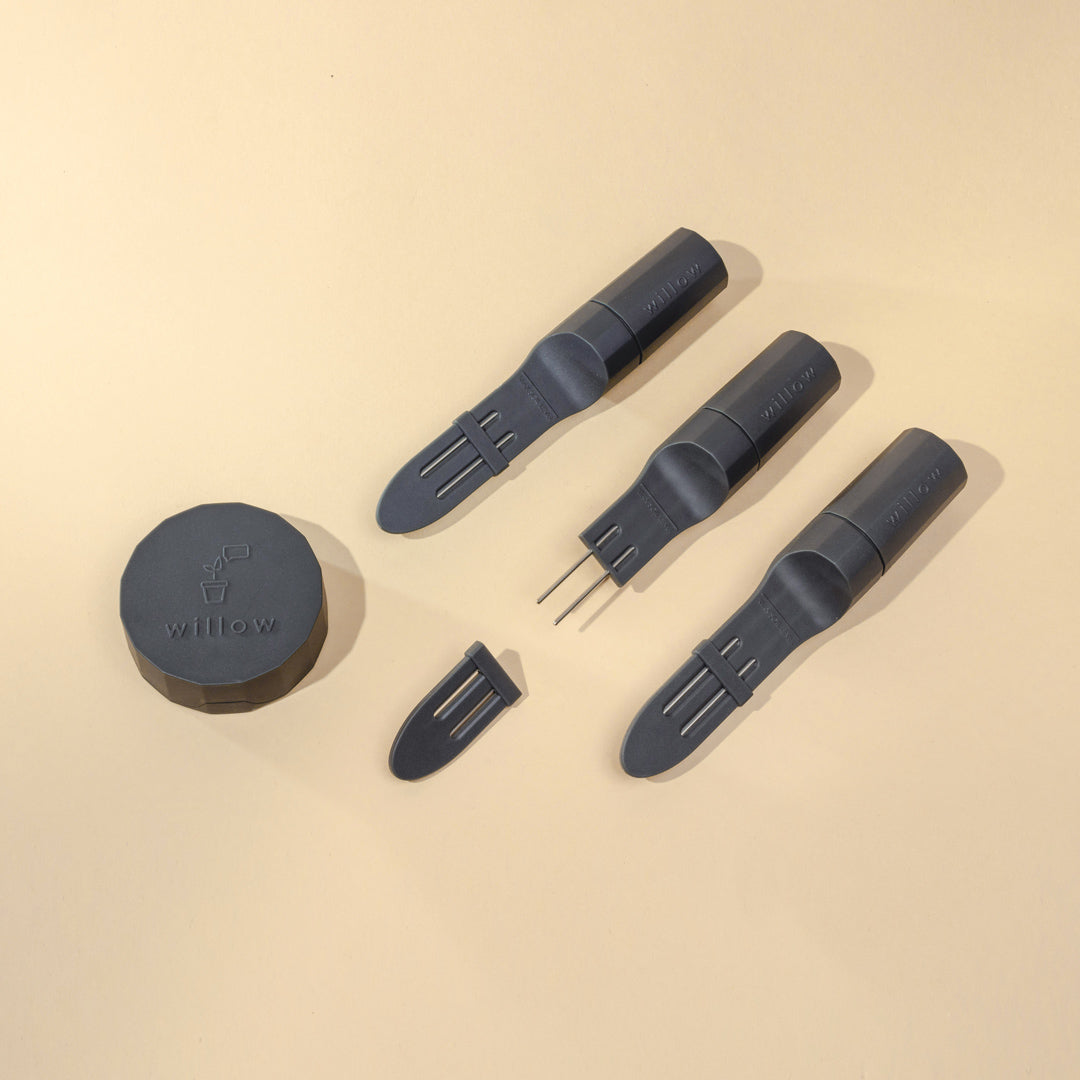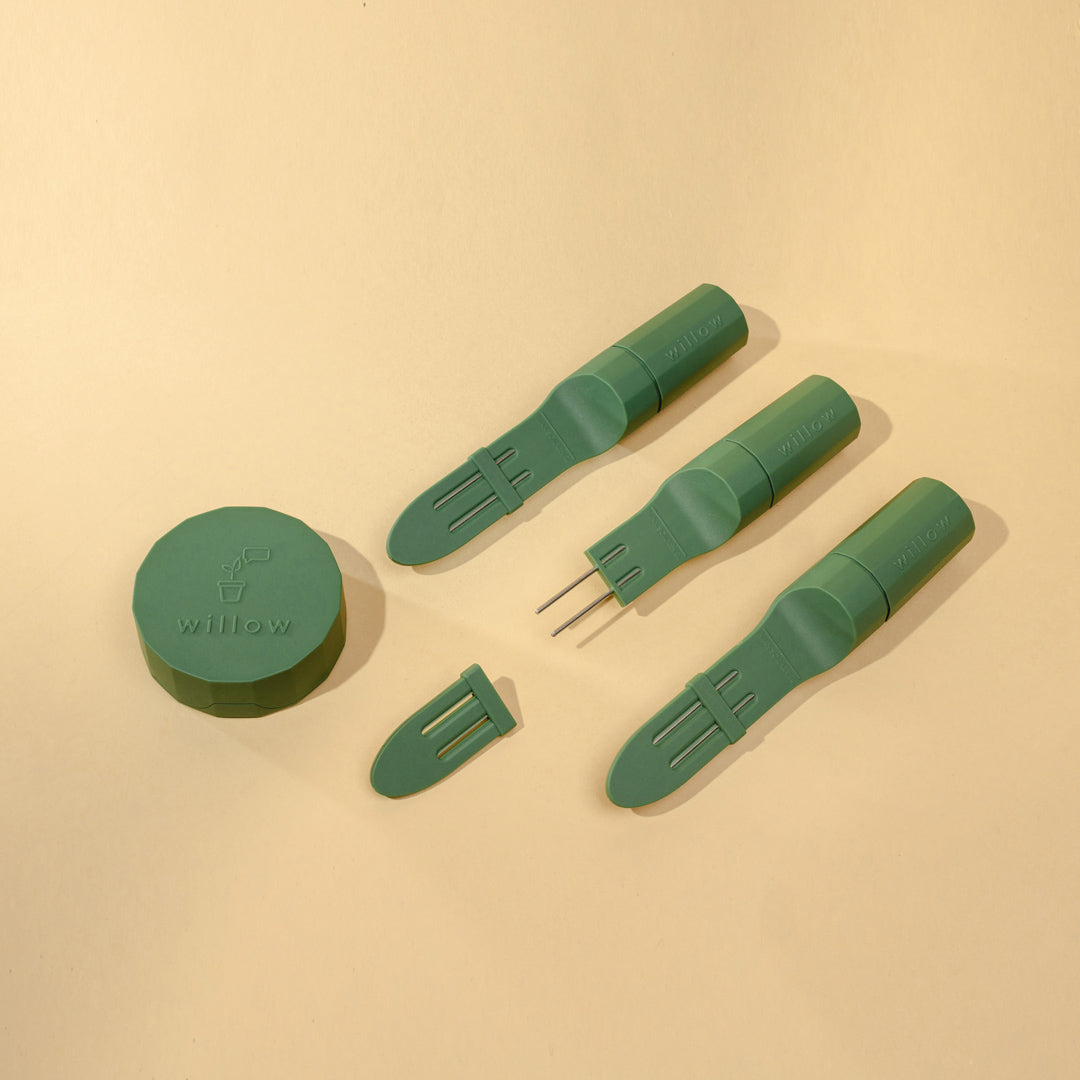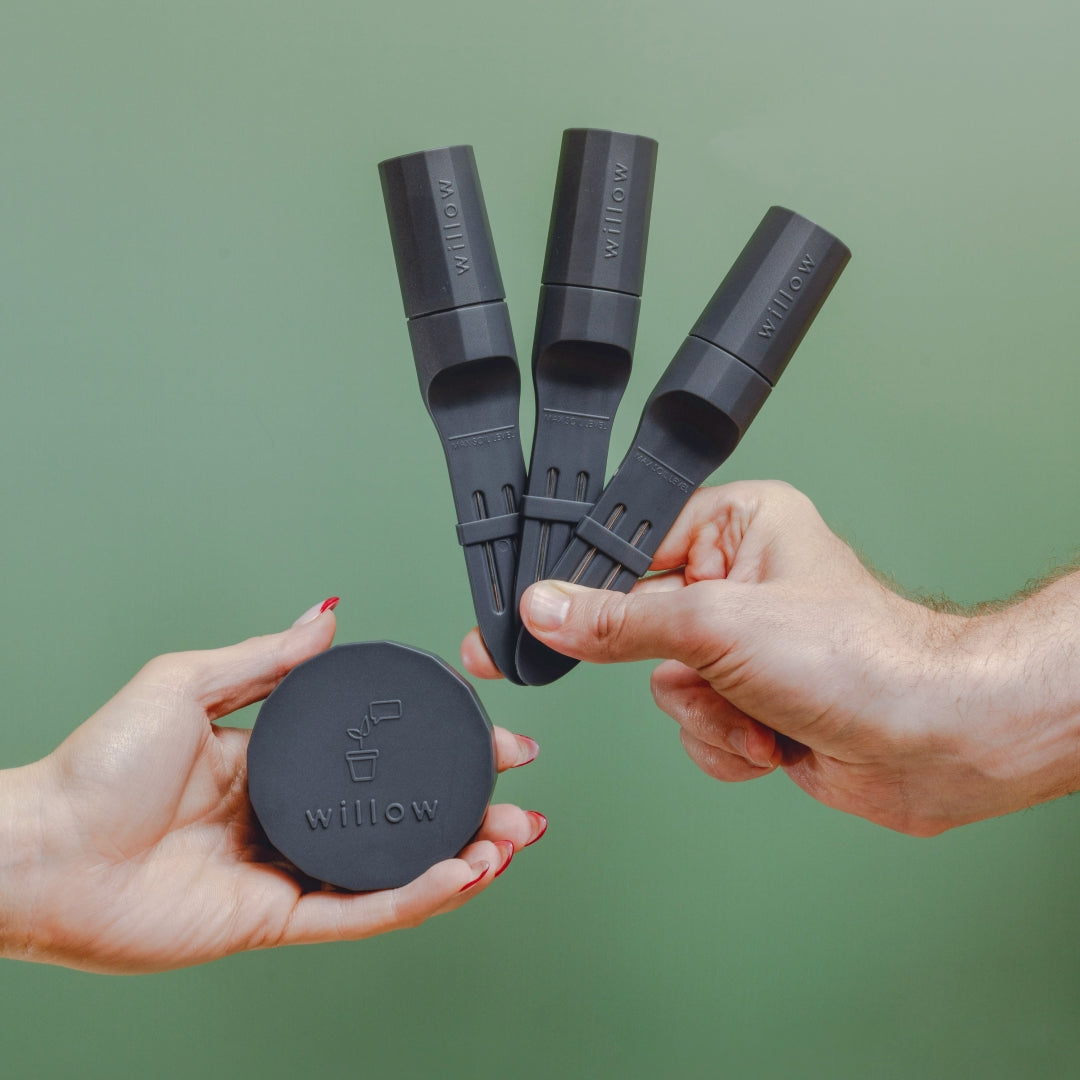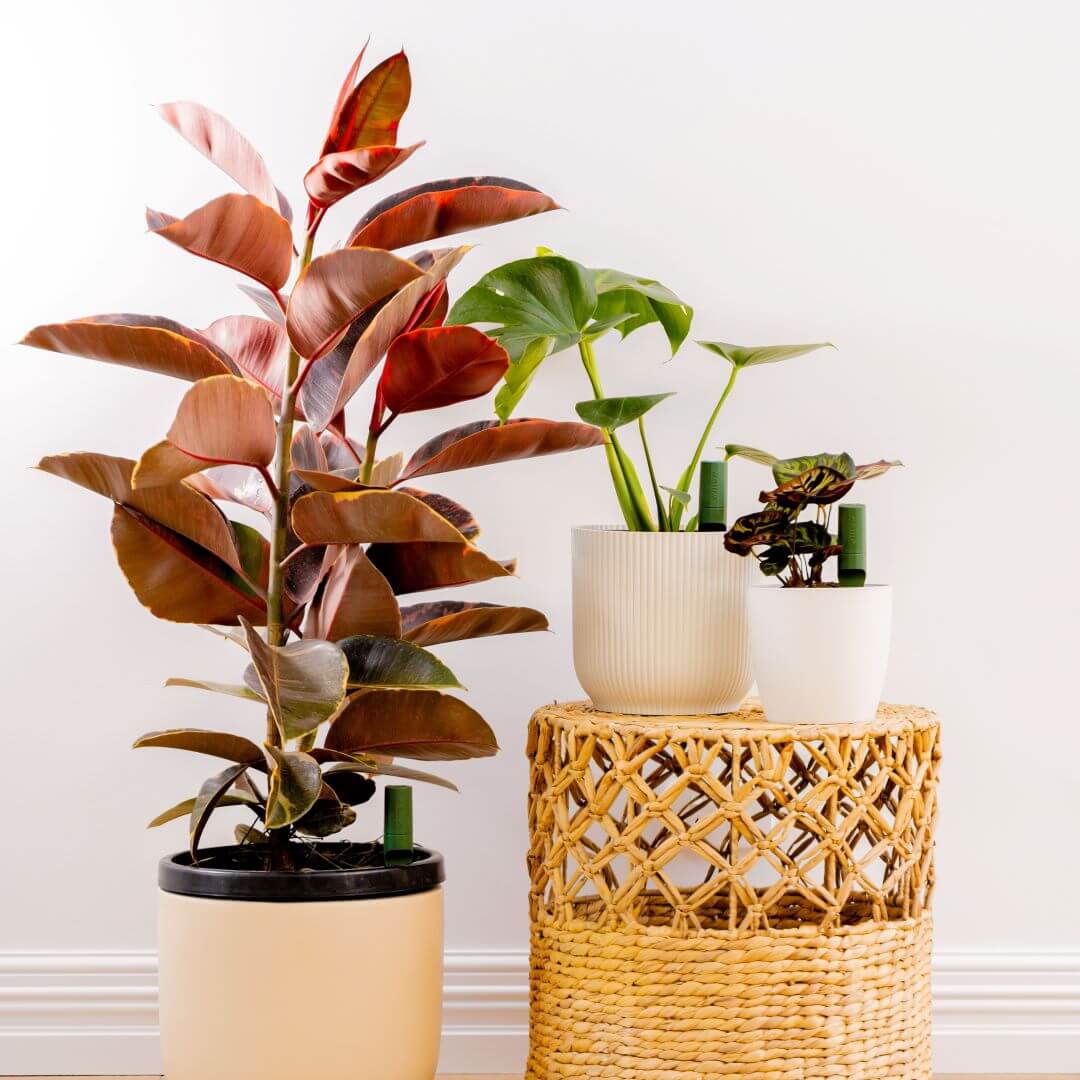 Regular price
Sale price
$129.95
Unit price
per
Sale
Sold out
Tax included
Say hello to happy, thriving houseplants with new growth, green leaves and zero guessing games year round
Who says three's a crowd? The Plant Parent pack keeps a watchful eye on up to 3 plants in your (ever growing) collection.
Includes 3 Sensors and 1 Hub.
Free standard shipping on orders over $200
View full details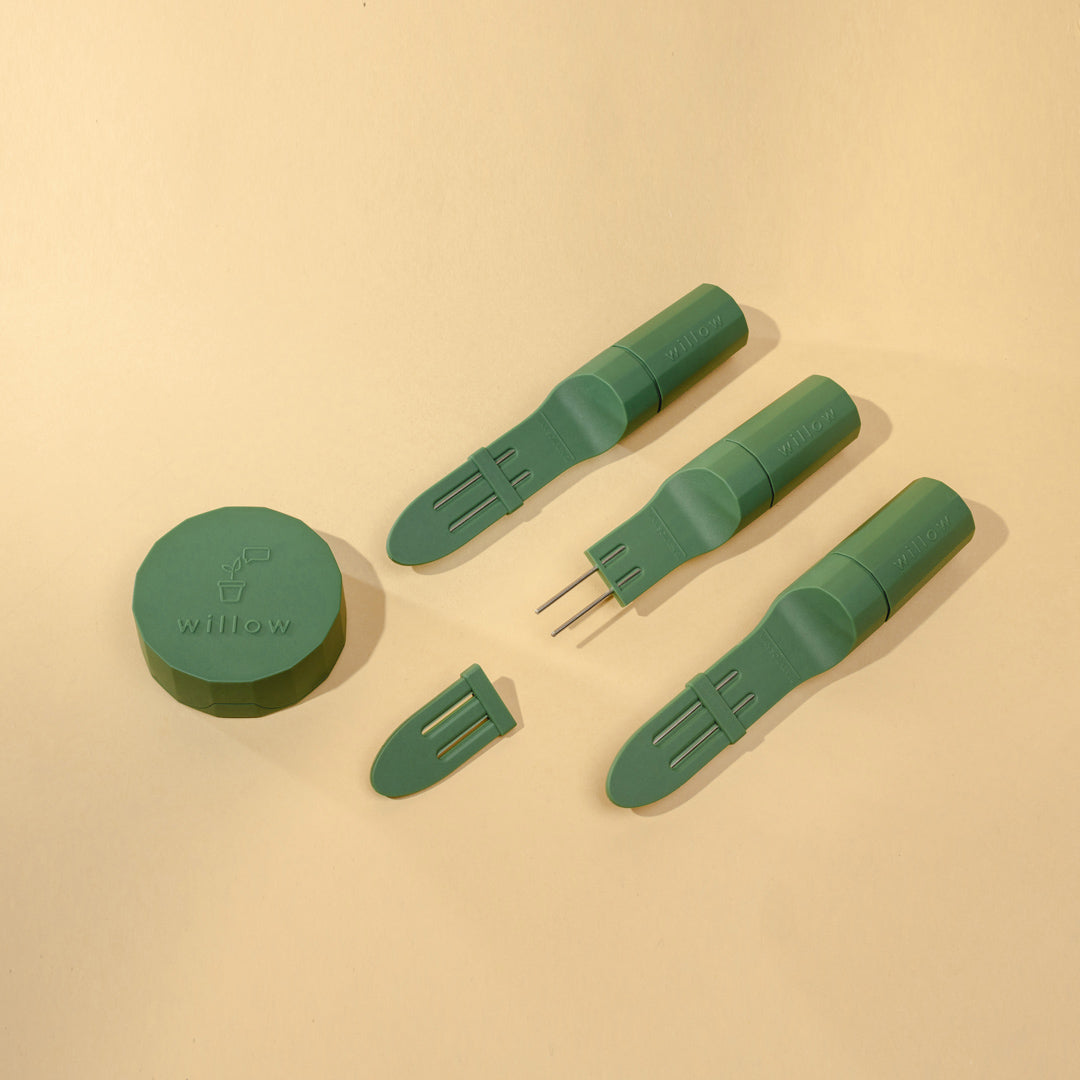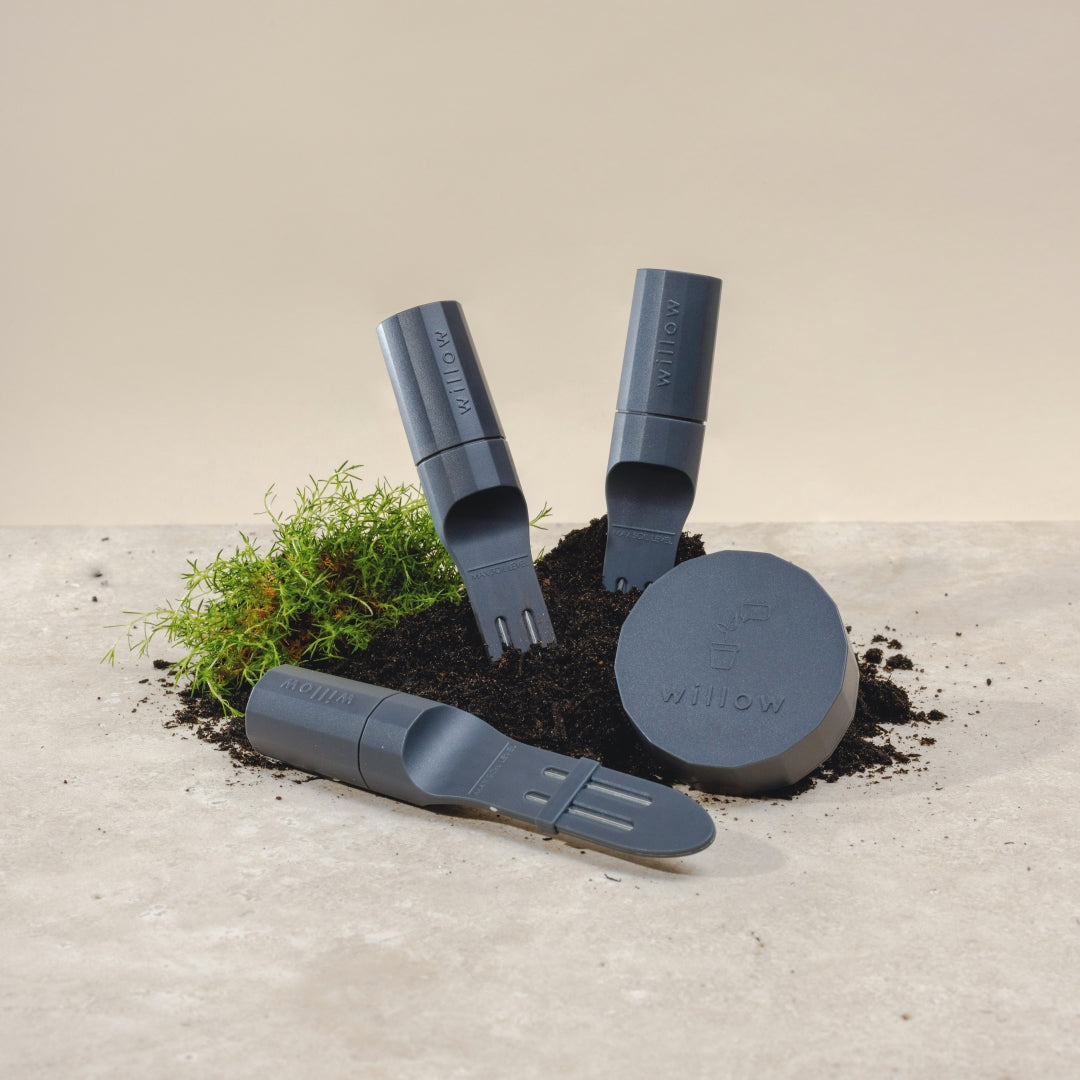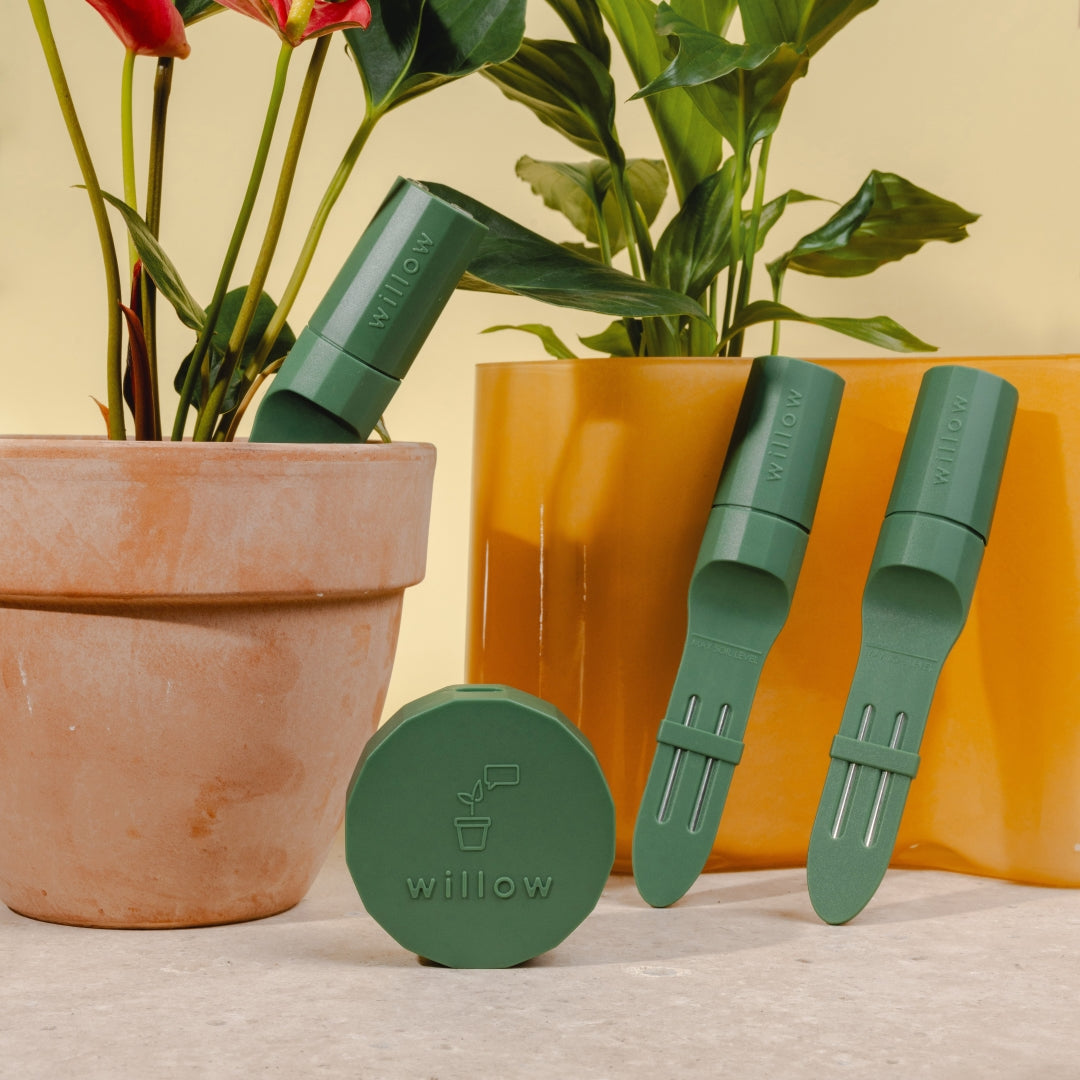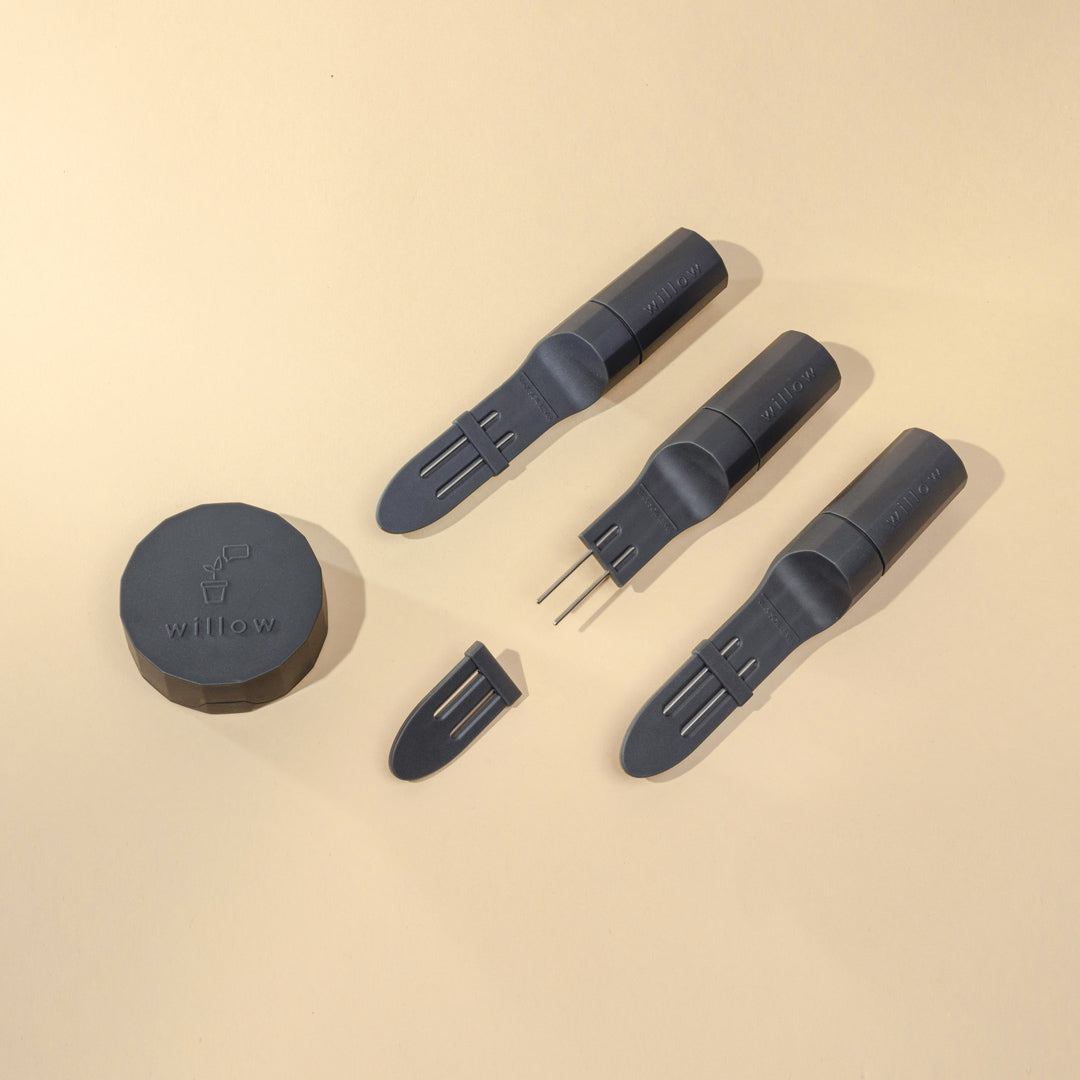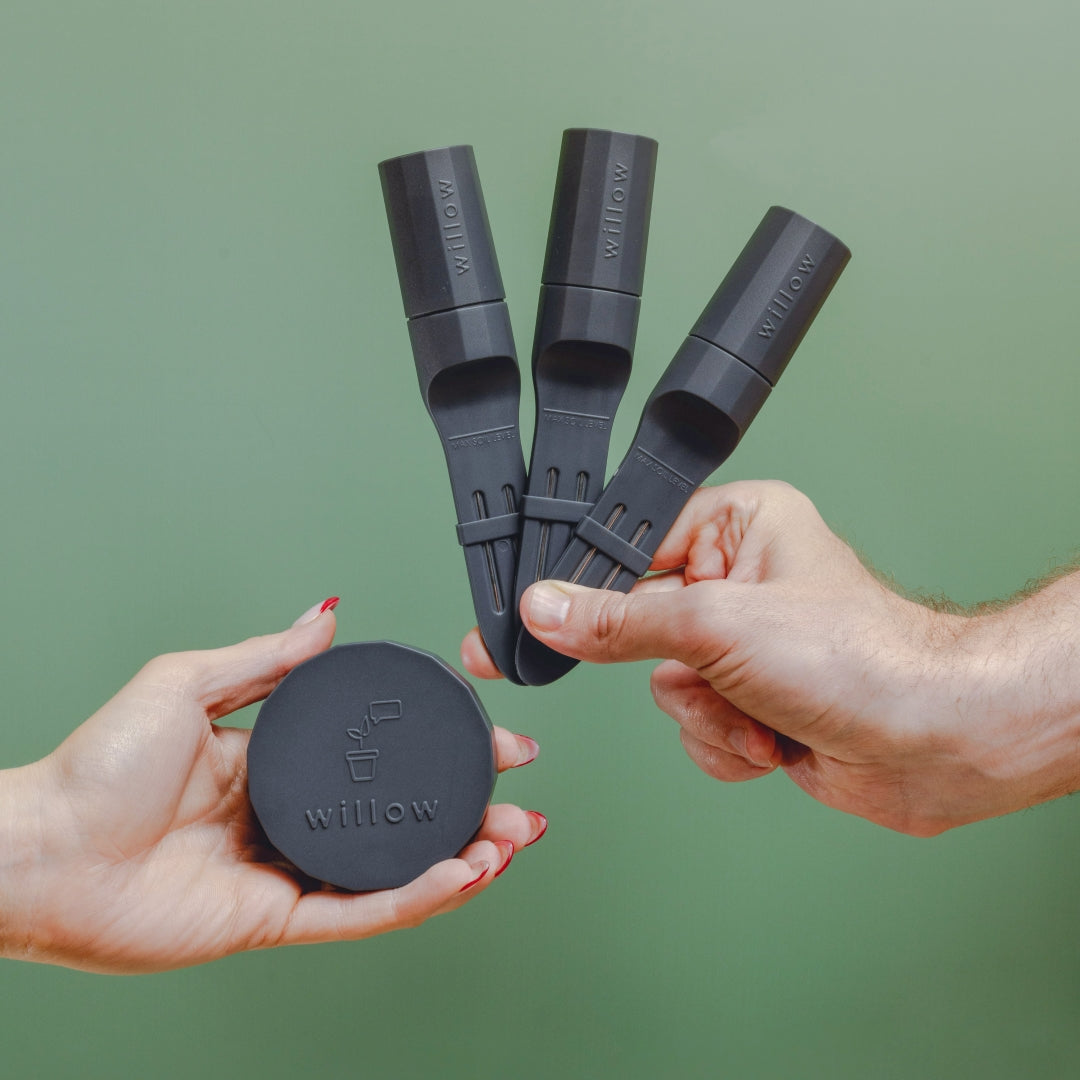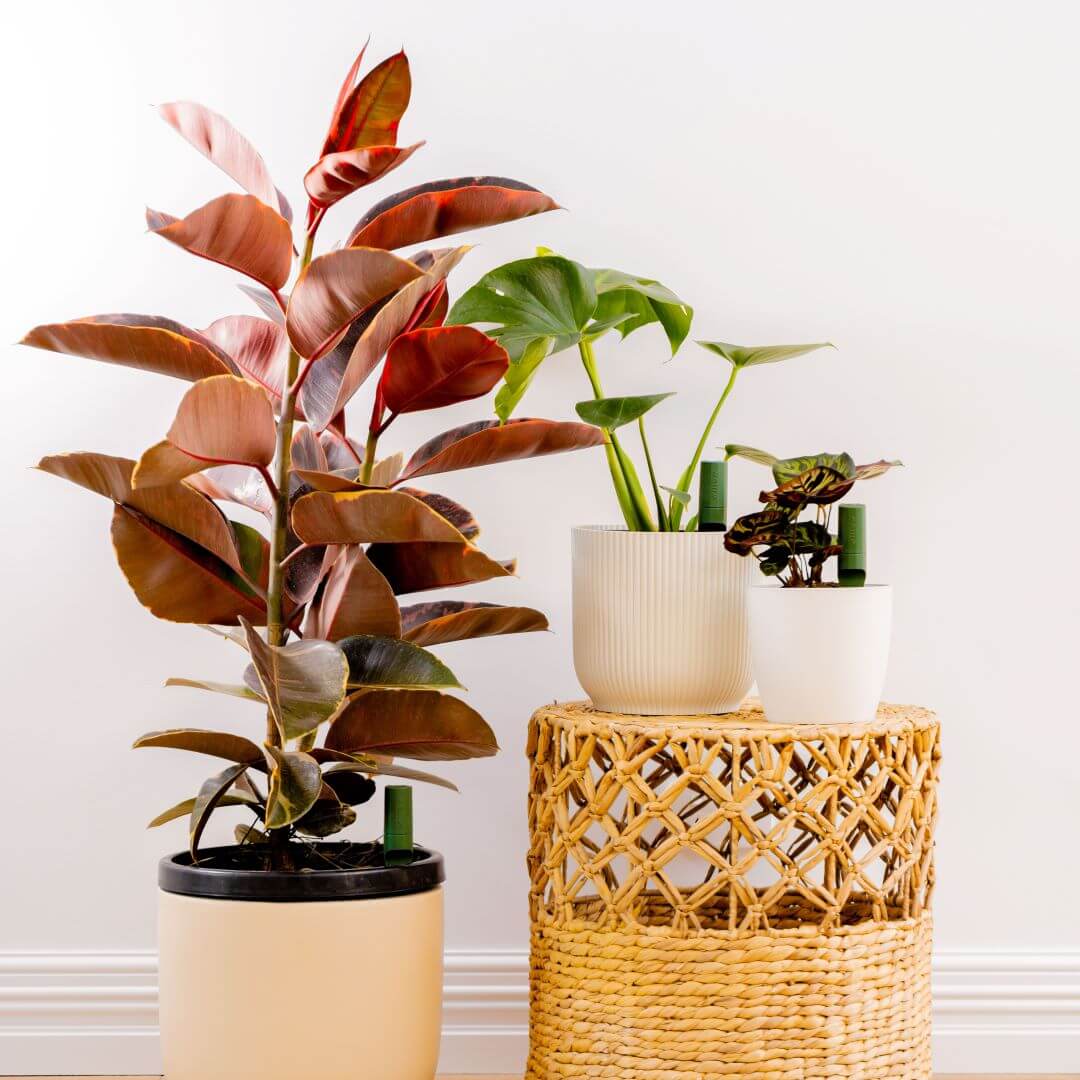 Why Willow
Who has time to stress over yellowing leaves or another plant funeral (in this economy)? Know exactly what your plant needs anytime, anywhere. Your plants will love having a voice and you'll love having a thriving indoor jungle that'll make your mates green with envy. 
Plant Parent Details
Contains: 3 Sensors, 1 Hub
Save 16% on Sensors when you buy our Plant Parent pack.
Discreet and subtle design (so it won't mess with your plant aesthetic)
Bluetooth connection between Sensor and Hub
Connects seamlessly to the Willow app
Dust, dirt and water-resistant
Includes long-lasting coin cell battery
Sensor features adjustable probe length suitable for pot depths up to 20cm (8") deep
Collapsible content
How Willow Works

The setup process is simple:

Pair your Sensor and Hub with the Willow app for iOS and Android
Pick a plant that needs a little love and insert the Sensor into the soil
In the app, select your plant type or use our smart scanner to auto-identify your plant
Name your plant and you're good to grow! When it's time for an action, you'll get a notification
Sensor Tech Specs

Willow Sensor

Tech Specs:

Dust & Waterproof Rating: IP54
Connectivity: Bluetooth 5.2
Battery: Replaceable CR2477 coin battery

Dimensions & Details:

Size: 172mm length and 32mm diameter
Length with Extension: 247mm Length
Weight: 100g
Colour: Charcoal, Moss
Warranty: 1 year from date of shipping

Readings:

Light: 0 – 100,00 Lux with ±2% variance
Temperature: 0°C – 55°C with ±0.3°C variance
Humidity: 0% - 100% with ±1.8% variance
Moisture: 0%-90% with ±2% variance
Hub Tech Specs

Willow Hub

Tech Specs:

Dust & Waterproof Rating: IP54
Connectivity: Bluetooth 5.2, Wi-Fi 802.11 b/g/n (2.4GHz)
Battery: Replaceable CR2477 coin battery

Dimensions & Details:

Size: 172mm length and 32mm diameter
Weight: 80g
Colour: Charcoal, Moss
Warranty: 1 year from date of shipping